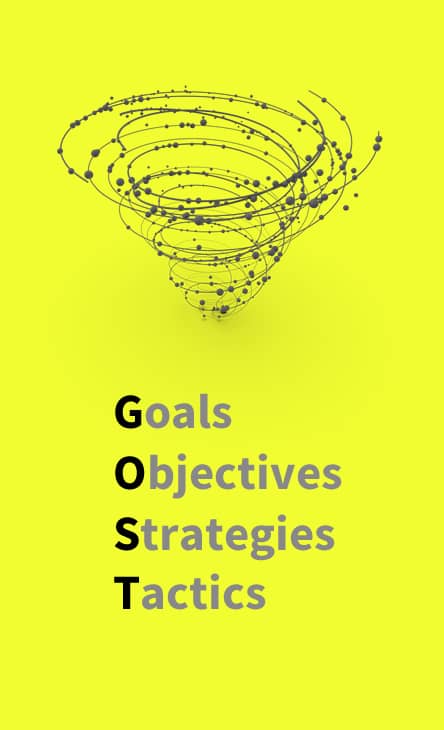 G.O.S.T.
We use a strategic planning framework commonly referred to as G.O.S.T (Goals, Objectives, Strategies and Tactics).
One of the strengths of this framework is its adaptability— that it's robust enough to be used to develop a  strategic plan for a business and tangible enough to apply to a specific project, for example, website redesign.
G: set a goal. What do you want the business outcome to be? What must your communications achieve? Goals should be measurable.
O: establish objectives. Think about what measurable achievements must be attained in order to meet the larger goal.
S: plot strategies for each objective. Strategies tell you how to obtain your objectives by outlining the general path you will take to get there.
T: develop tactics. The series of specific, smaller tasks are called tactics and they're the building blocks of a strategy.